Shiina Ringo - Live Tour Gekokujo Xstasy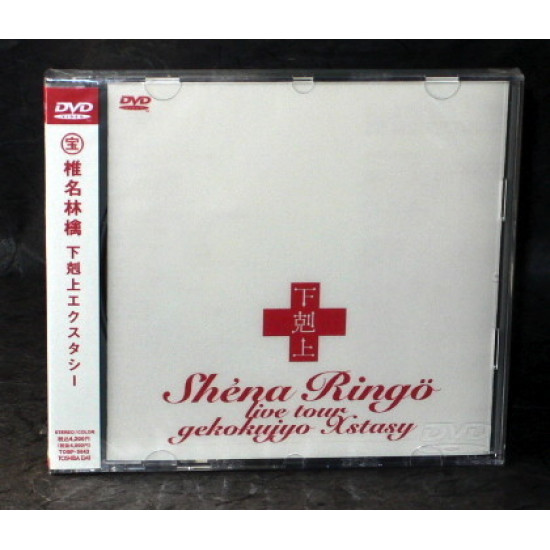 Shiina Ringo - Live Tour Gekokujo Xstasy
下剋上エクスタシー

Otaku code: 57136D

External ID: TOBF-5043

Condition: New

Format:

Languages:

Release Date: 2000-12-07

Shiina Ringo live tour gekokujo Xstasy

Contains: Live Performance from April and May 2000. Shiina at her best with a stunning visual and musical performance.

Tracks: 17
Time: 90 minutes
Format: 1 DVD - NTSC Region 2

This DVD is an original Japanese region 2 NTSC DVD

Photo is for display only.

Stock:

Out Of Stock

Catalog Number:

TOBF-5043