The Cat Returns - Neko No Ongaeshi Japan Dvd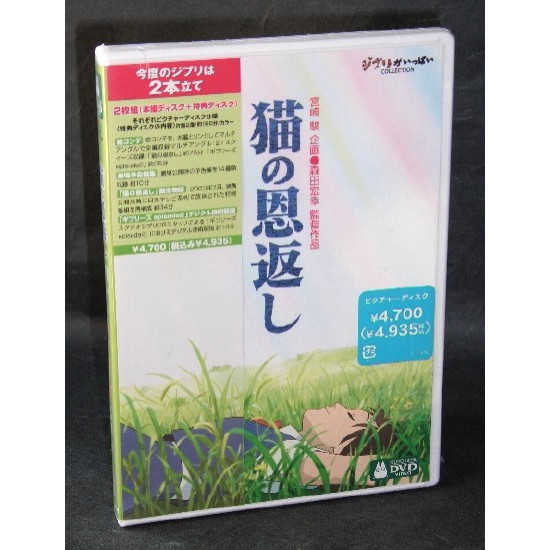 The Cat Returns - Neko No Ongaeshi Japan Dvd
猫の恩返し/ギブリーズepisode2

Otaku code: 62839C

External ID: VWDZ-8046

Condition: New

Format: 2 DVDs - NTSC Region 2. Video Aspect Ratio: (Letterboxed) 16:9 Vista

Languages: Japanese + English subtitles

Release Date: 2003-07-04

THE CAT RETURNS / NEKO NO ONGAESHI

Directed by : Hiroyuki Morita
Produced by : Hayao Miyazaki and Toshio Suzuki
Music by : Joe Hisaishi

Audio : Japanese Dolby Digital with 2.0ch Surround, Japanese/Dolby Digital/5.1ch or Japanese/DTS/5.1ch

Extras : Continuity/Story board, Theatrical trailer and making of documentary.

This DVD is the original high quality Japanese region 2 NTSC DVD - and is NOT a fussy quality Hong Kong pirate or dodgy Taiwan VCD or fake DVD.

Stock:

Out Of Stock

Catalog Number:

VWDZ-8046