Nausicaa / Kaze No Tani No Naushika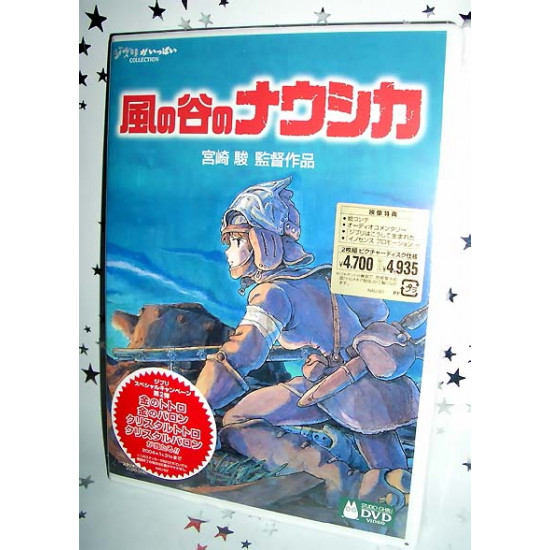 Nausicaa / Kaze No Tani No Naushika
風の谷のナウシカ

Otaku code: 63585Q

External ID: VWDZ-8006

Condition: New

Format: 2 DVDs - NTSC Region 2. Video Aspect Ratio: (Letterboxed) 16:9 Vista

Languages: Japanese + English subtitles

Release Date: 2003-11-19

This Nausicaa DVD is the genuine official Japanese release.

Japanese title : Kaze no Tani no Naushika
Full Title in English : Nausicaa of the Valley of Wind

Produced, Written & Directed by : Hayao Miyazaki
Music by : Joe Hisaishi

DVD First Published : Nov. 2003
Audio : Japanese Dolby Digital

Extras : Continuity/Story board, Trailers and more.

This Nausicaa DVD is the genuine official release, and is NOT a Chinese, Hong Kong or Taiwan poor quality fake, such as the so called "Archives of Studio Ghibli" version which has sound defects. The fake / bootleg versions commonly found are "all regions" and have "English / Chinese" subtitles.

Stock:

Out Of Stock

Catalog Number:

VWDZ-8006