Laputa / Castle In The Sky - 1990 English Dub Version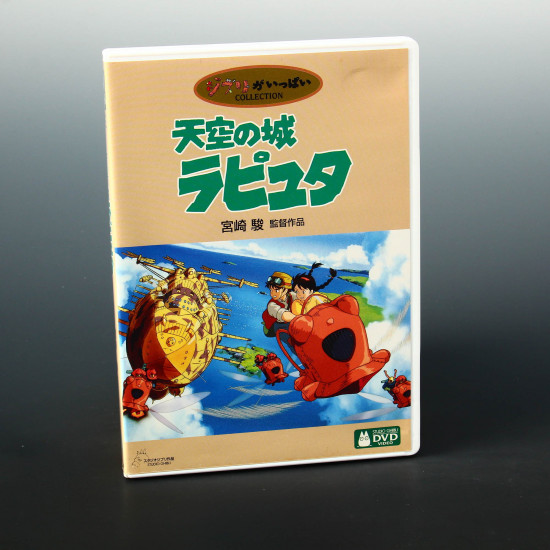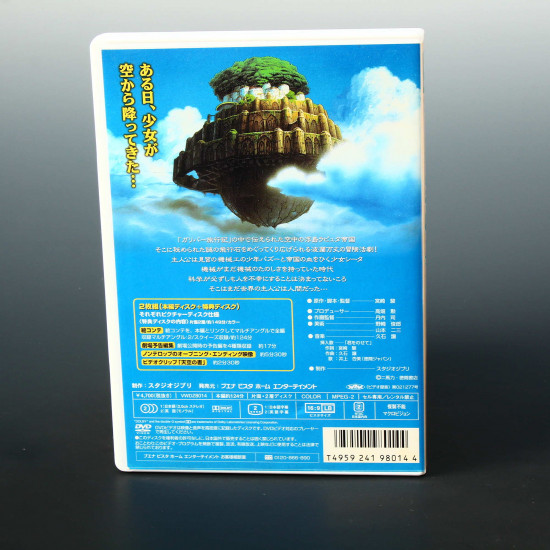 Laputa / Castle In The Sky - 1990 English Dub Version
天空の城ラピュタ dvd
Otaku code: 61271Z
External ID: VWDZ-8014
Condition: Very Good
Format: 2 DVDs - NTSC Region 2. Video Aspect Ratio: (Letterboxed) 16:9 Vista
Languages: Japanese + English subtitles + English language option.
Release Date: 2002-10-04
LAPUTA : CASTLE IN THE SKY (Tenkuu no Shiro Rapyuta) - NOW ON DVD with English Subtitles & English Dub.
Note : This English Dub (from 1990) is different from the Disney Dub (2003) version. This DVD has the original English Dub which is widely regarded by fans to be better than the Disney version.
The second DVD contains lots of extras, including Hayao Miyzaki's storyboard, theatrical trailer, TV spot, teaser and some promotional footage etc.
Written and Directed by : Hayao Miyazaki
Producer : Isao Takahata
Music by : Joe Hisaishi
Booklet :1 page
Audio : Japanese & English both Dolby Digital
This DVD is an original Japanese region 2 NTSC DVD
Stock:

Out Of Stock

Catalog Number:

VWDZ-8014