Denno Den-noh Coil - Visual Collection Book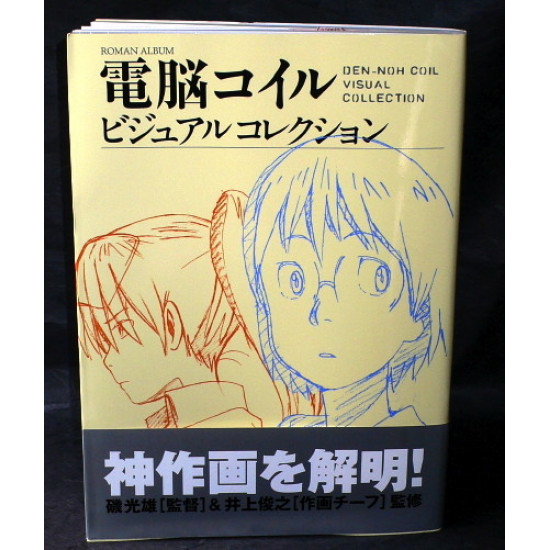 Denno Den-noh Coil - Visual Collection Book
電脳コイルビジュアル
Otaku code: 75451R
External ID: 9784197202560
USED
Condition details: Very good condition.
Format: A4 - 210 x 297 mm / 8.25 x 11.75 inch
Languages: Japanese, however this book is mostly artwork
Release Date: 2008-09-01
2008 Edition.
This artbook has a fantastic collection of artwork and contains pictures of the main characters and settings. Almost all are b/w line drawings.
Stock:

Out Of Stock

Catalog Number:

9784197202560