Final Fantasy IV 4 Tsuki No Akari CD with DVD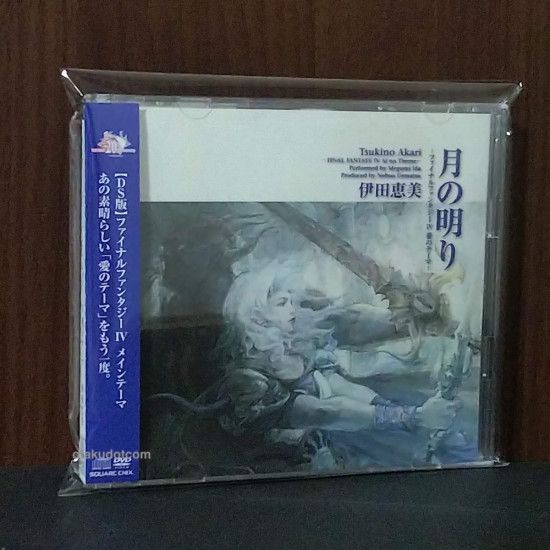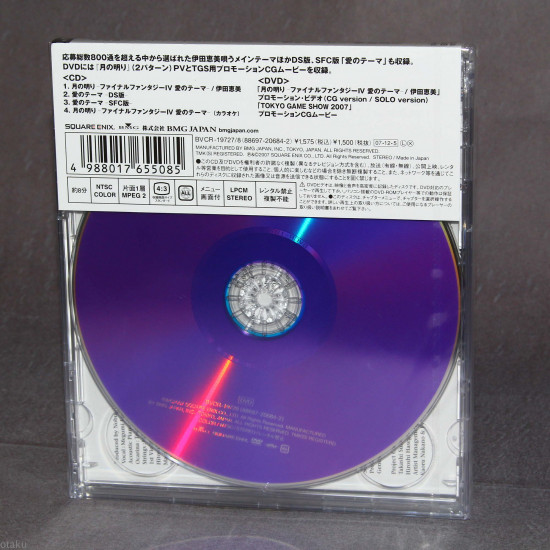 Final Fantasy IV 4 Tsuki No Akari CD with DVD
月の明りーファイナルファンタジーIV 愛のテーマー
Otaku code: 73523Z
External ID: BVCR-19727
USED
Condition details: Very Good Condition.
Format: 1 CD + 1 DVD (NTSC Region ALL)
Languages:
Release Date: 2007-12-05
Music CD with theme song of the Nintendo DS re-release of the Square-Enix RPG game Final Fantasy IV.
Also comes with original SNES / Super Nintendo version and a bonus DVD which has the Fantasy IV Ai no Theme and promotion video movie for the game.
DVD is approx 8 mins total run time.
1 CD + 1 DVD (NTSC Region ALL)
Stock:

In Stock

Catalog Number:

BVCR-19727