Insmouse No Yakata - Virtual Boy Japan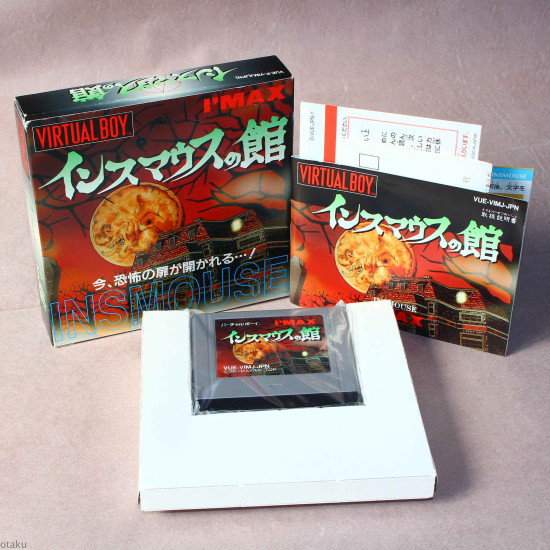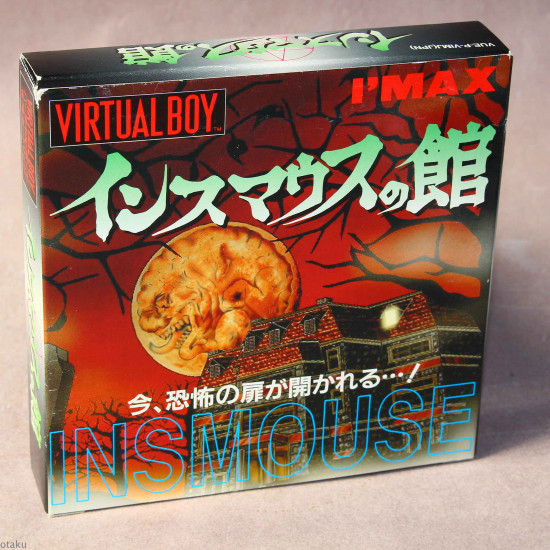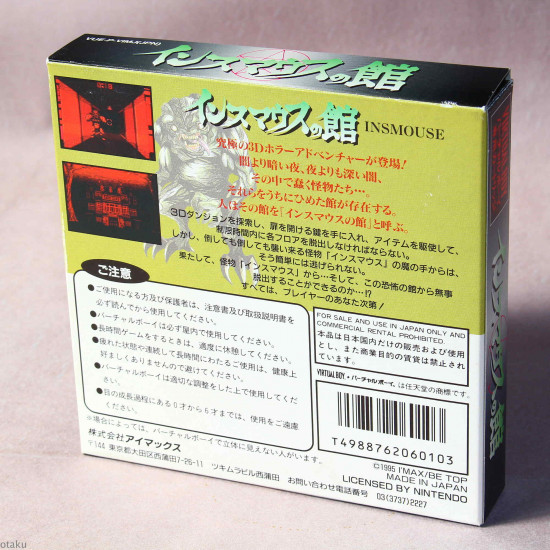 Insmouse No Yakata - Virtual Boy Japan
インスマウスの館
Otaku code: 52775Q
External ID: VUE-P-VIMJ
Condition: Very Good
Format: Game Cartridge, Box and Manual
Languages: Japanese - however is easy to play
Release Date: 1995-10-13
Innsmouth no Yakata is the only first-person shooter for the Virtual Boy and is based on a low-budget Japanese TV movie directed by Chiaki J. Konaka, which was in turn based on H. P. Lovecraft's novella The Shadow Over Innsmouth.
This was a VIRTUAL BOY game published in Japan only.
Works on US and Japan Virtual Boy system.
Stock:

Out Of Stock

Catalog Number:

VUE-P-VIMJ