Savage Reign / Fuun Mokushiroku - Neo Geo CD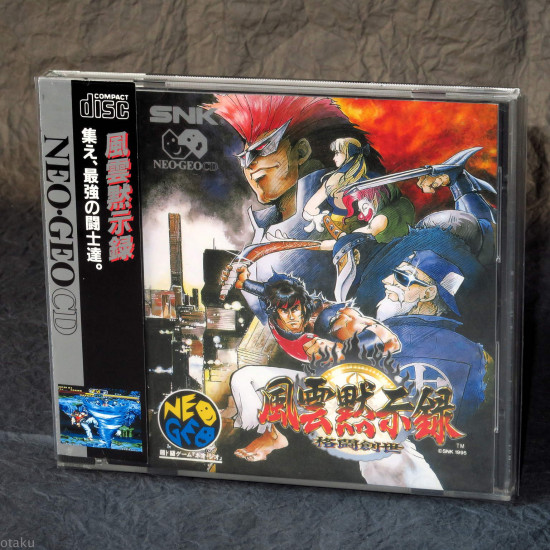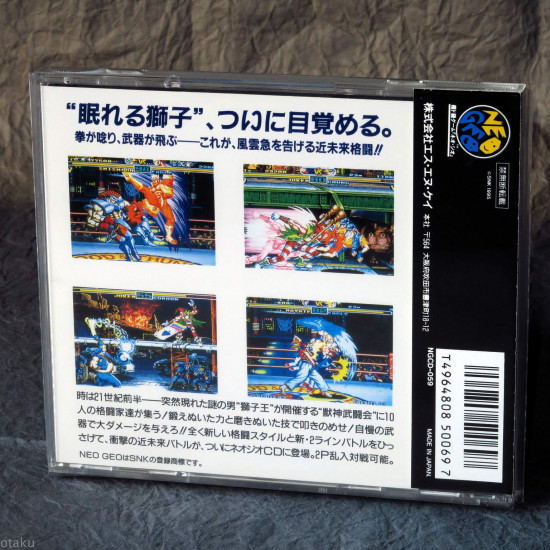 Savage Reign / Fuun Mokushiroku - Neo Geo CD
風雲黙示録~格闘創世~
Otaku code: 56873U
External ID: NGCD-059
Condition: Very Good
Format: Game Disc, Case, Spinecard and Manual
Languages:
Release Date: 1995-10-10
FUUN MOKUSHIROKU - SAVAGE REIGN
This NEO-GEO CD game will work in any NEO-GEO CD system, inc.the Front & Top loaders and also the CDZ.
You must know how to play Japanese games on your system before you buy from us. See fan websites for this info.
Box Condition : A
Manual Condition : A
Cart Condition : A
- - -
A = Very Good Condition.
B = Good Condition.
C = Fair Condition.
See FAQ for full details.
Stock:

In Stock

Catalog Number:

NGCD-059