Thunder Force Gold 1 - Sega Saturn Japan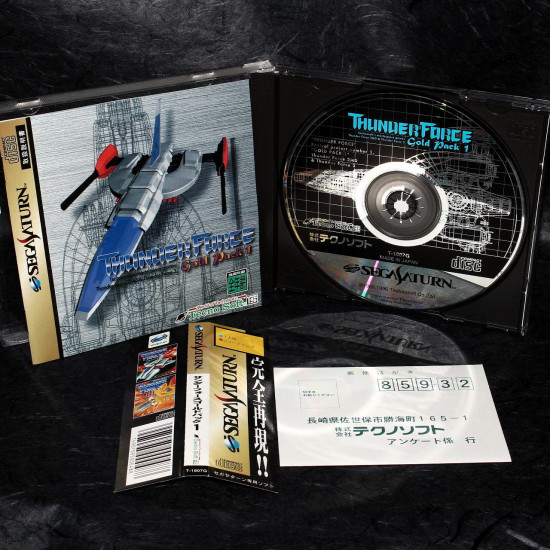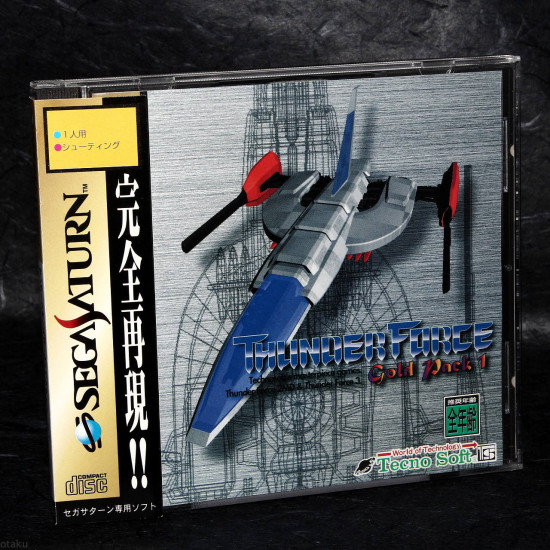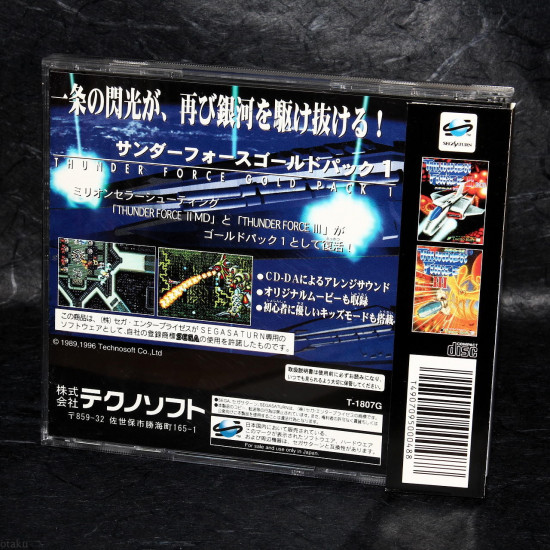 Thunder Force Gold 1 - Sega Saturn Japan
サンダーフォース ゴールドパック1
Otaku code: 51733F
External ID: T-1807G
Condition: Very Good
Format: Game Disc, Case and Manual
Languages: Japanese - however is easy to play
Release Date: 1996-10-10
Thunderforce Gold Pack 1 - This game is an arcade action shooting game. Contains Thunder Force II - first published on the MegaDrive and Thunder Force III
You must know how to play Japanese games on your system before you buy from us. See the various fan websites for this information.
Case Condition : A
Manual Condition : A
Disc : A
Complete with spinecard and registration card.
- - -
A = Very Good Condition.
B = Good Condition.
C = Fair Condition.
See FAQ for full details.
We don't sell any items below C condition.
Stock:

Out Of Stock

Catalog Number:

T-1807G