Parodius Da - Deluxe Pack - Sega Saturn Japan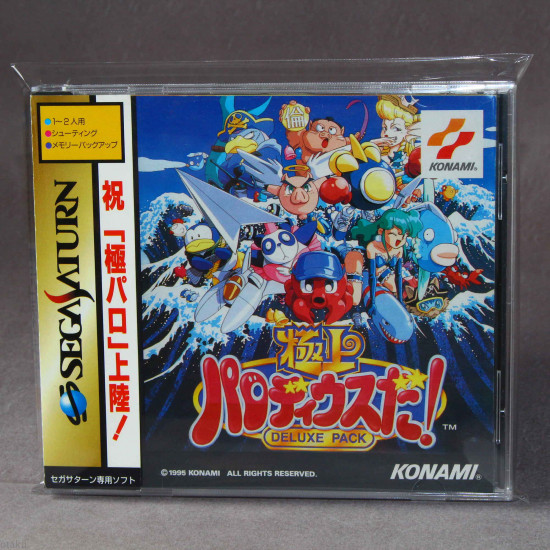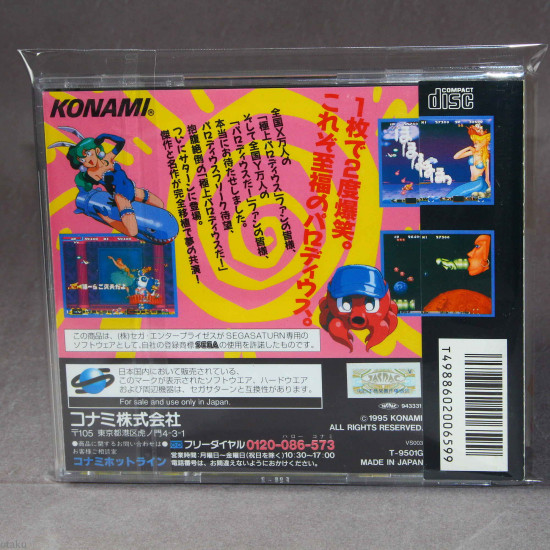 Parodius Da - Deluxe Pack - Sega Saturn Japan
極上パロディウスだ! DELUXE PACK
Otaku code: 56144A
External ID: T-9501G
Condition: Very Good
Format: Game Disc, Case, Spinecard and Manual
Languages:
Release Date: 1995-05-19
GOKUJYO PARODIUS-DA! DELUXE PACK
You must know how to play Japanese games on your system before you buy from us. See the various fan websites for this information.
Box Condition : A
Manual Condition : A
Disc : A
- - -
A = Very Good Condition.
B = Good Condition.
C = Fair Condition.
Stock:

Out Of Stock

Catalog Number:

T-9501G