Idea International Graphic Art Typography - 196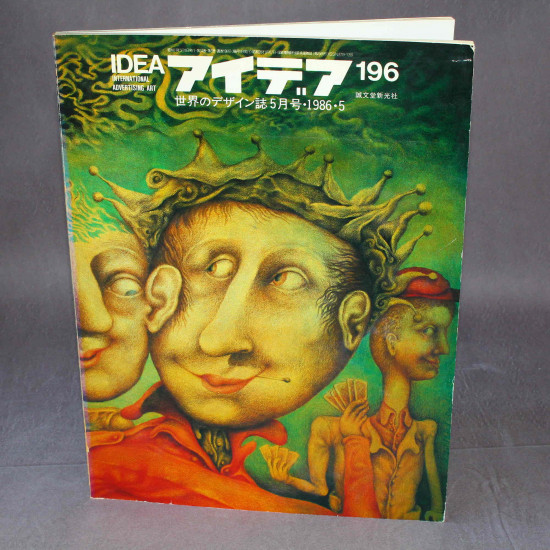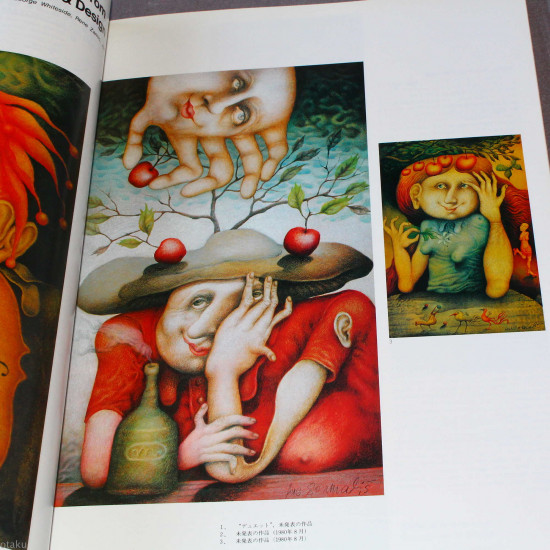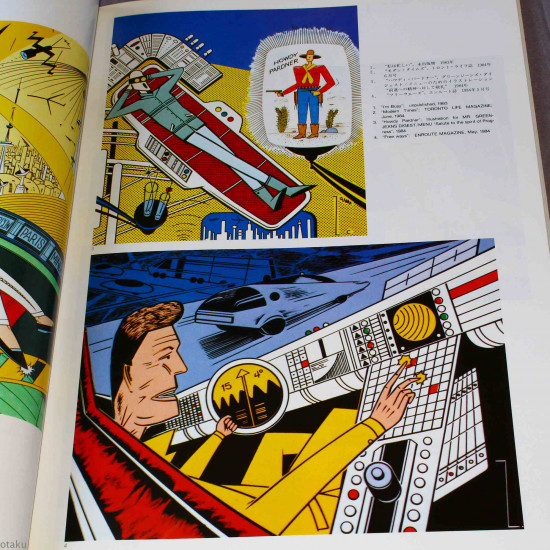 Idea International Graphic Art Typography - 196
アイデア196
Otaku code: 82739X
External ID:
Condition: Very Good
Format: 9 x 11.75 inches / 230 x 297 mm
Languages: Japanese & English
Release Date: 1986-05-01
Graphic design magazine. Published in Tokyo Japan, since 1953.
Text is in Japanese and some English, however this magazine is mostly graphic art, typography and illustration.
Cover Design: Miro Malish
(Special Feature) Stylistic Artists from Reactor Art & Design, Miro Malish, George Whiteside, Rene Zamic, Jeff Jackson, Globe & Mail
Gustavo Pedroza in Argentina, Gustzvo Pedroza
John Waters Associates, David B. Konigsberg
Christoph Radl: A Young Cosmopolitan Designer in Milan Shigeru Watano
Jean Larcher, French Calligrapher, Jean Larcher
"FACES" by Paul Davis Paul Davis
Paper Power's "Pop-up" Greeting Cards Lyn Hourahine
Art Chantry: A Young Experimental Designer in Seatle
Francisco Smith & Spanish Passions, Shigeru Watano
Exhibition Creation in the Soviet Union, Jan Rajlich
Operation, Retouch and Education - New Thoughts on Corporate Graphic Design, Mitsuo Katsui
Westinghous - New Thoughts on Corporate Graphic Design Jan Maczka / Midori Imatake
Exhibition of Impressive Words - Poemgraphic Takahisa Kamijo / Akimasa Nagata
New Year's Card and Designer - Their Expression Kazumasa Nagai
Animals Which Govern Us Grandes Gueules Internationales
Portraits of Eiichiro Sakata who Calculates with Intuition, Hideo Mukai
Miro Malish
Born in Czechoslovakia in 1944. He attended Bratislava School of Ceramics, as well as two-year apprenticeship in graphic printing in Blatislava, Czechoslovakia. In 1968 he emigrated to Canada. He held a number of solo and group exhibitions in Canada. He contributed his illustrations to many magazines such as 'Canadian Business,' 'Communication Arts Annual,' 'Saturday Night,' 'Esquire,' 'Rolling Stone' and so on.