Idea International Graphic Art And Typography - 264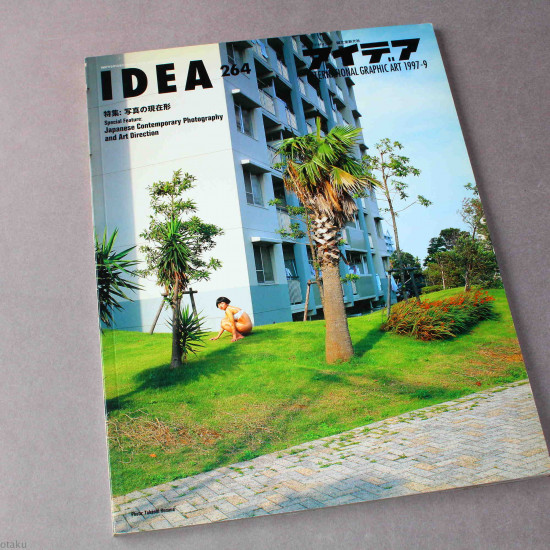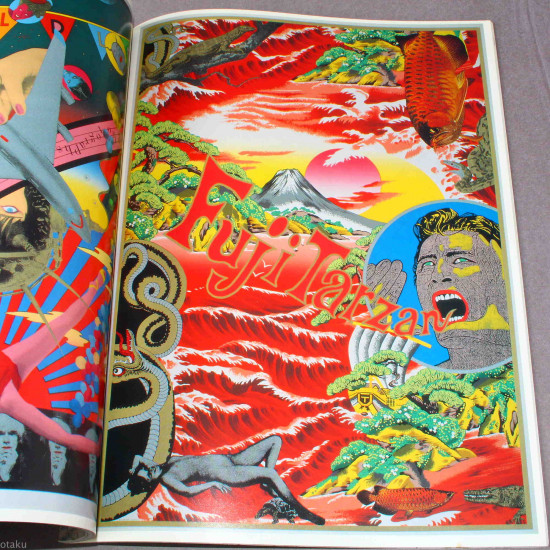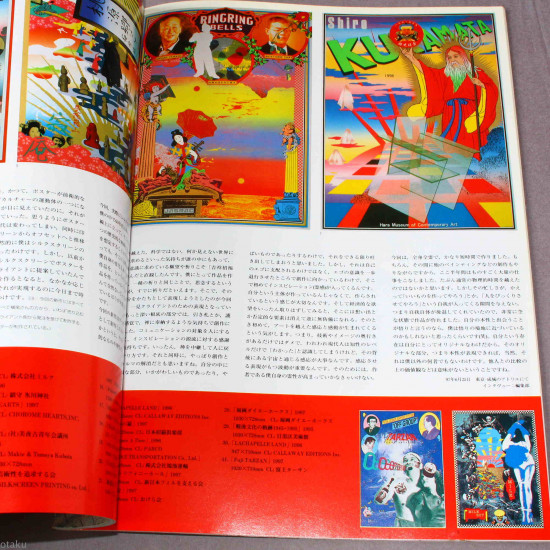 Idea International Graphic Art And Typography - 264
アイデア 264

Otaku code: 203577J

External ID: 1101429092917

Condition: Good

Format: Approx. 225 x 297 mm / 8.75 x 11.75 inch

Languages: Japanese and English

Release Date: 1997-09-01

The best graphic design magazine in the world. Published in Tokyo Japan, since 1953.

Text is in Japanese and some English, however this magazine is mostly graphic art, typography and illustration.

Special Feature: Japanese Contemporary Photography and Art Direction Planning: Shigeo Goto, IDEA Editorial Staff, Field Work and Text: Shigeo Goto
Part 1: Field Work of Contemporary Photographers in Japan –Shingo Wakagi / Itaru Hirama / Kazunari Tajima / Katsumi Omori / Takashi Homma / Yurie Nagashima / Hiromix / Kyoji Takahashi / Yoshihiko Ueda Shigeo Goto
Part 2: Present Japanese Photo Scene and Art Direction –Masayoshi Nakajo / Kaoru Kasai / Makoto Saito / Hideki Nakajima / Junichi Tsunoda / Koichi Hara / Koji Mizutani / Gugi Akiyama
The 5th International Poster Triennial in Toyama, 1997 Text: IDEA Editorial Staff, Commentary: Makoto Saito
Individuality Against Refined Sense Organizing and Commentary: Hiro Sugiyama
Stenberg Brothers Exhibition at MoMA –Constructing a Revolution in Soviet Design
Tadanori Yokoo's Silkscreen Posters 1997 Interview: IDEA Editorial Staff
Yusaku Kamekura Passed Away Text: Yoshio Hayakawa, Shigeko Kojima
'97 Tokyo ADC + N.Y. ADC Text: Shinichiro Tora, Katsumi Aoba, Hideki Nakajima
Elements – Re・Elements Part 11 Keiji Ito → Takashi Murakami, Text: Kentaro Takekuma
'97 N.Y. TDC Text: Kenichi Hirose
IDEA Talks vol. 4: Issey Miyake Interview: IDEA Editorial Staff
JapAM -Rick Valicenti



Takashi Homma : Born in Tokyo in 1962. He left Department of Photography, Nihon University, Tokyo in 1984. From 1985 to 91 he worked at Light Publicity, Co., Ltd., and he lived in London from 1991 to 92. From 1993 he lives and works in Tokyo. He won the 24th Kimura Ihei Memorial Photography Award in 1999. His photo books include 'TOKYO SUBURBIA', 'BABY LAND', 'HYPER BALLAD: Icelandic Suburbun Landscapes' .
Stock:

Out Of Stock

Catalog Number:

1101429092917