Idea International Graphic Art Typography - 182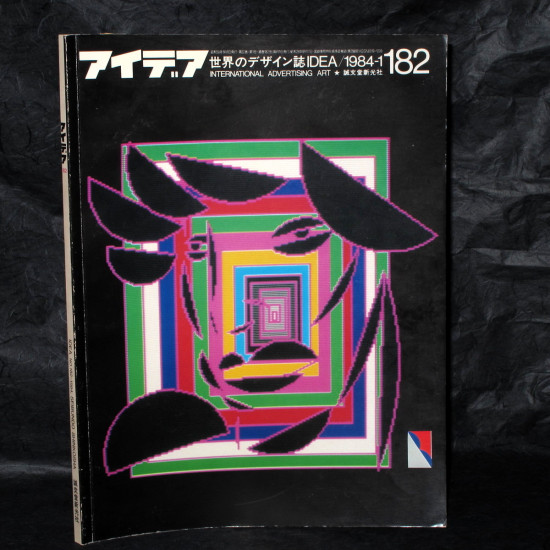 Idea International Graphic Art Typography - 182
アイデア182

Otaku code: 82650W

External ID:

Condition: Good

Format: 9 x 11.75 inches / 230 x 297 mm

Languages: Japanese & English

Release Date: 1984-01-25

Special Feature: Robert P. Gersin Associates Lydia Ferrabee, Robert P. Gersin
Electronically created images generated by computer - I.P.S.-2 Joanne Austin
Bande Dessinee of Theo Van Den Coogaard Shigeru Watano
1983 Hall of Fame at Aociety of Illustrators in New York Shinichiro Tora
Igarashi Architectural Alphabets Koichi Satoh
Creation of George Nakano Shinichiro Tora
Illustration and Illustrators in France Shigeru Watano
Book Review: Takashi Kono My Momentum Yoshio Hayakawa
Illustrators in Nagoya Kazumasa Nagai
Design forum '83 Exhibition Shinichi Segi
The Lahti V Poster Biennale
Contest for America Flavored Photograph and Illustration
1st International Design Festival, Osaka

Barbara Nessim
Illustrator. Born in New York in 1930. After she graduated from Highschool of Art & Design, she entered Pratt Institute. In 1960 she started to work as an illustrator. Her philosophy of creation is 'One picture is worth 1000 words.' She contributed her illustrations to many magazines, advertisement and TV commercial . Her subtle line and sense of color attracted people's eyes.