Idea International Graphic Art Typography - 188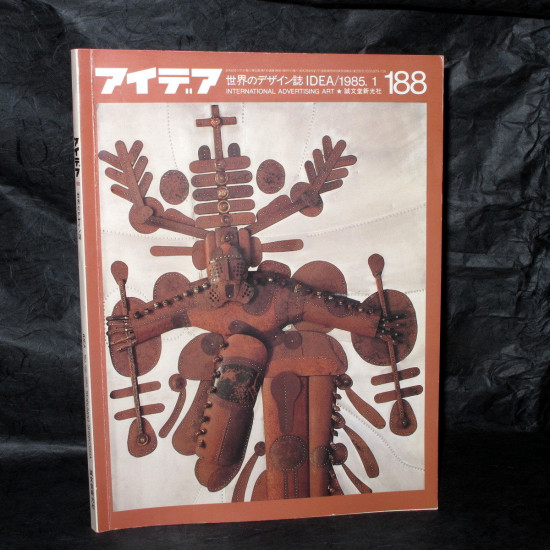 Idea International Graphic Art Typography - 188
アイデア188

Otaku code: 82652Y

External ID:

Condition: Good

Format: 9 x 11.75 inches / 230 x 297 mm

Languages: Japanese & English

Release Date: 2010-10-10

Woody Pirtle and His Posters Kazuhiro Hayase
John Running, Photographer's Statement John Running
Special Feature: The 5th NAAC (Nippon Advertising Arts Council) Exhibition Shinichi Segi, Shin Matsunaga, Michiaki Tamura, Yoshihiro Monjushiro
Science Fiction: Illustration Exhibition Shinichiro Tora
"Two-in-One Show" in New York: Illustrator Tanabe & Photographer Ohashi Shinichiro Tora
Society of Illustrators 1984 Hall of Fame Awards and Hamilton King Award Shinichiro Tora
Victor Levie: Creating Sociopolitic Posters Shigeru Watano
AGI '84 Toscana Takenobu Igarashi
Design New Wave '84 Japan Kazumasa Nagai
English Posters with an Arabic Theme George Sorley Whittet
Poster by Josef Flejsar Emil Minar, Josef Flejsar
Initials + Decorative Aplphabets: new book by novum press
Gene Hoffman's Assemblage Akiko Hyuga
Takenobu Igarashi: Works for the Museum of Modern Art Ruth P. Stevens, Yoshihisa Ishihara
Visual Circus Lexxon 5 Shigeo Fukuda

Gene Hoffman
Born in Pennsylvania in 1933. He taught himself design and worked as an art director at the advertising agency untill 1954. After then he moved to Colorado. He is reconciling works of CM to his own creative art. His art pieces are assemblage composed of thrown away bottles, buttons, broken parts of scrapped cars and leather.