Aya Kito - 1 Liter Of Tears / 1 Litre no Namida BUNKO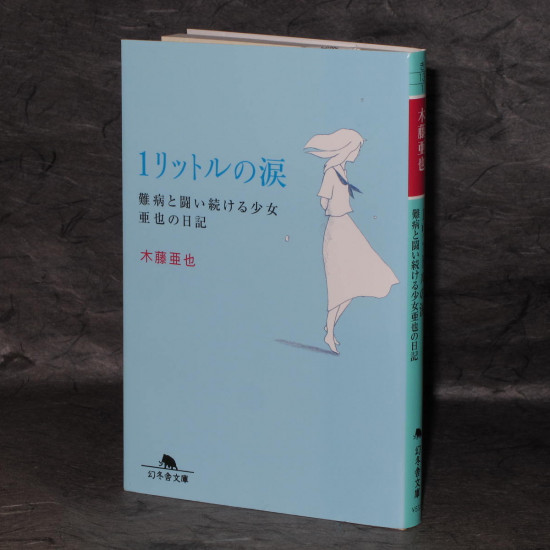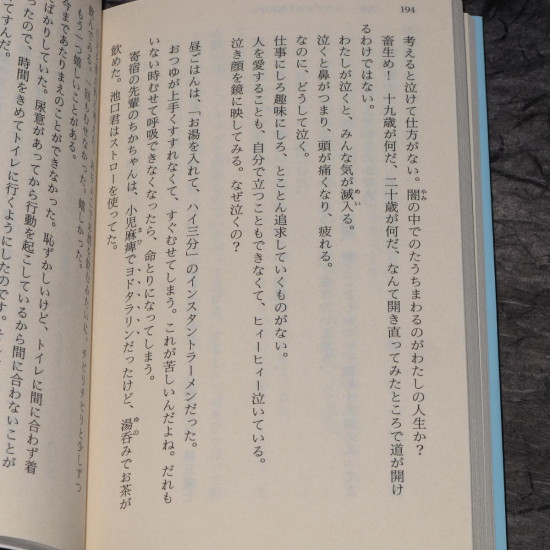 Aya Kito - 1 Liter Of Tears / 1 Litre no Namida BUNKO
1リットルの涙―難病と闘い続ける少女亜也の日記

Otaku code: 82255X

External ID: 9784344406100

Condition: Brand New

Format: A6 - 105 x 147 mm / 4.2 x 5.75 inch

Languages: Japanese

Release Date: 2005-02-01

Japanese Edition.

1 Litre no Namida, lit. "1 Litre of Tears"; also called A Diary with Tears or A Diary of Tears) is a dramatic and tragic diary written by Aya Kito, July 19, 1962 - May 23, 1988) published shortly before her death.

The diary, a true story based on her own life, was originally written in first person. It is about a girl coping with her teenage life along with a degenerative disease. She keeps a diary of not only what she does but how she feels and the hardships she must endure. Initially, the diary's purpose was for Kito to chronicle impressions she had about how the disease was affecting her daily life.

As the disease progressed, however, the diary became Kito's outlet for describing the intense personal struggles she underwent in coping, adapting, and ultimately trying to survive her disease. As she notes in one entry, "I write because writing is evidence that I am still alive."

All text is in Japanese.
Stock:

Out Of Stock

Catalog Number:

9784344406100