Macross - Scramble Valkyrie - Super Famicom Japan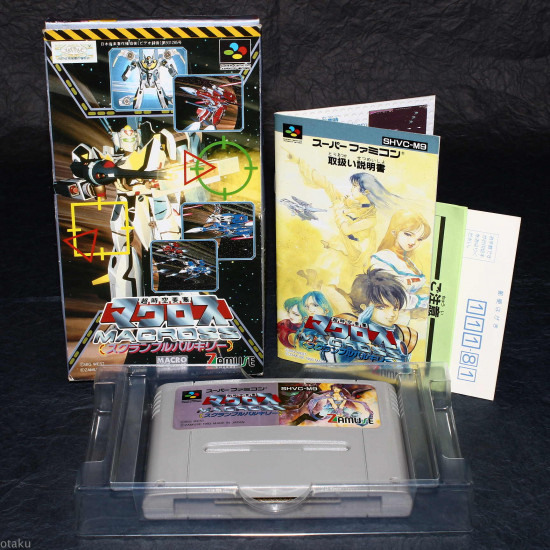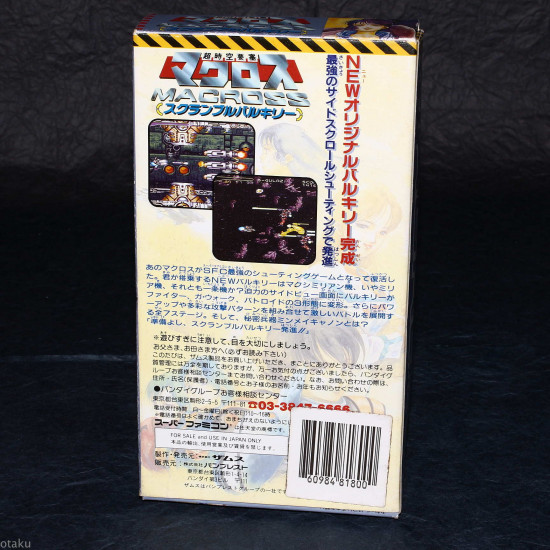 Macross - Scramble Valkyrie - Super Famicom Japan
超時空要塞マクロス スクランブルバルキリー
Otaku code: 51703Z
External ID: SHVC-M9
Condition: Very Good
Format: Game Cartridge, Box and Manual
Languages: Japanese - however is easy to play
Release Date: 1993-10-29
MACROSS - SCRAMBLE VALKYRIE
This game is a horizontal scrolling shooting game. From 1993 and is in Japanese but some of the text is in English. Comes with 22 page Japanese booklet.
You must know how to play Japanese games on your system before you buy from us. See the various fan websites for this information.
Box Condition : A
Manual Condition : A
Cart Condition : A
- - -
A = Very Good Condition.
B = Good Condition.
C = Fair Condition.
See FAQ for full details.
All our used / preowned products are carefully chosen to be in the best condition possible. Please contact us if you require further information on the details of the condition of this item. Note on certain items, such as this item, the photo may be a representational image and not the actual item. Please contact us if you require an actual photo of this item.
Stock:

Out Of Stock

Catalog Number:

SHVC-M9