Dracula X: Gekka no Yasoukyoku - Sega Saturn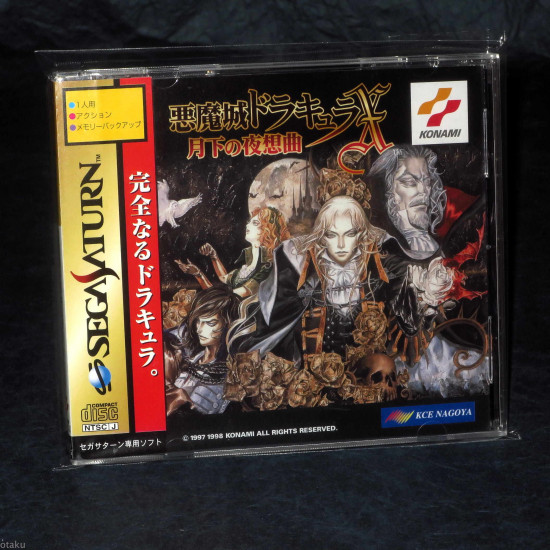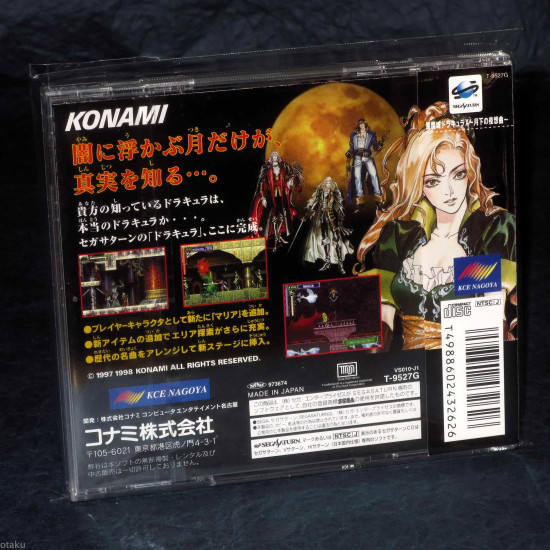 Dracula X: Gekka no Yasoukyoku - Sega Saturn
悪魔城ドラキュラX 月下の夜想曲
Otaku code: 55666F
External ID: T-9527G
Condition: Very Good
Format: Game Disc, Case, Spinecard and Manual
Languages:
Release Date: 1998-06-25
Akumajou Dracula X: Gekka no Yasoukyoku
This game from Konami is a classic Dracula platform style fighting game. Perhaps the best on the Saturn. Comes with 30 page Japanese booklet full of color illustrations of Alucard, Richter, Maria and the other characters. One of the last Saturn games published and only published in Japan.
Case Condition : A
Manual Condition : A
Disc Condition : A
- - -
A = Very Good Condition.
B = Good Condition.
C = Fair Condition.
See FAQ for full details.
You must know how to play Japanese games on your system before you buy from us. See the various fan web sites for this information.
All our used / preowned products are carefully chosen to be in the best condition possible. Please contact us if you require further information on the details of the condition of this item. Note on certain items, such as this item, the photo may be a representational image and not the actual item.
Please contact us if you require an actual photo of this item.
Stock:

Out Of Stock

Catalog Number:

T-9527G