Cowboy Bebop CD Box - Limited Edition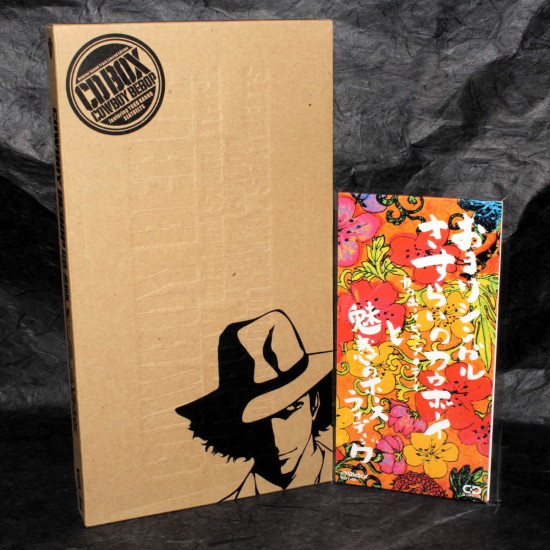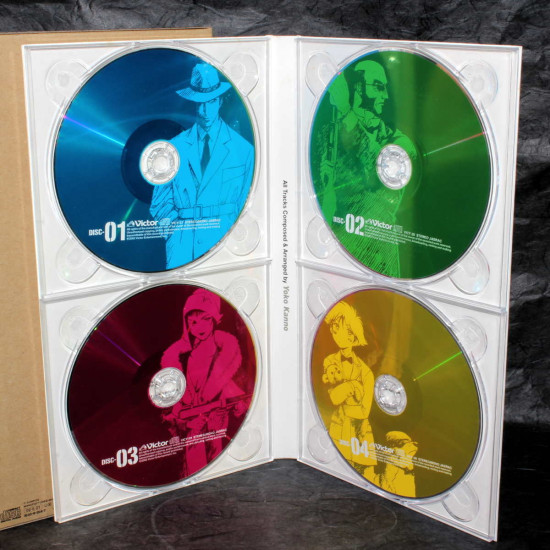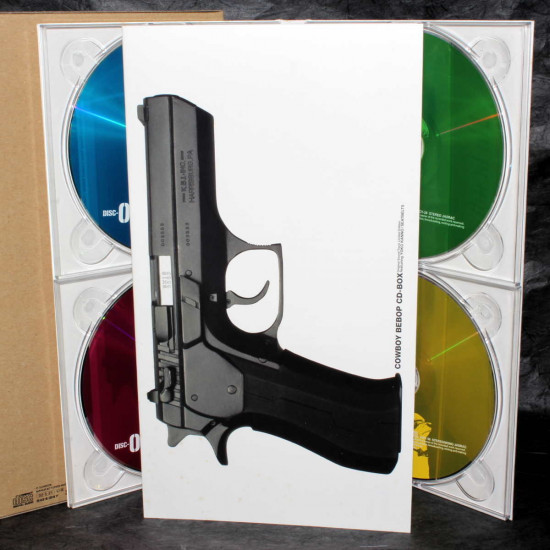 Cowboy Bebop CD Box - Limited Edition
COWBOY BEBOP CD BOX
Otaku code: 60416V
External ID: VIZL-64
USED
Condition details: Very good condition.
Format: 5 CD Box Set
Languages:
Release Date: 2002-06-21
Cowboy Bebop CD collection and features many rare, previously unreleased and also newly recorded music tracks. The 5th disc is a 3" single with a song by Ein the dog and plus a karaoke version - so you can sing along.
20 of these tracks previously not published on any of the other Cowboy Bebop albums.
For the 3.5 inch / 8 cm CD. Please make sure your CD player can play 3.25 inch CDs. This CD needs a center holder. May not work on slot loading CD players or players without center holders.
Composed by : Yoko Kanno
Arranged by : Yoko Kanno
Stock:

Out Of Stock

Catalog Number:

VIZL-64